Well, almost!
Sigh.
A few days ago, instead of the usual feeling of excitement that I usually feel whenever I could finally find time to sit in front of the computer (usually when the baby's sleeping), I felt tired already just thinking that I'll be blogging. And I haven't started typing yet!
For a while, I thought it's some sort of "blogger's block" (or does it still fall under the category of writer's block?), but I shrugged off that feeling and then proceeded with my usual bloghopping routine which consists of EC dropping, spikes clicking and adgitizing. This time, it took me longer to do the rounds because I also joined Harriet's March Comments Challenge so I tried to leave a comment whenever I read an interesting post.
My baby woke up before I can finish my rounds and I haven't written my post yet! But then, I felt drained already that I can't even think of a topic to write about.
This happened again the next day and the day after that so during the weekend, I decided to take a little time off the PC and did some bloghopping only when I feel like doing it.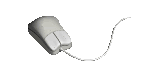 That break in routine made me realize why I'm losing my passion in blogging. It's because I wasn't blogging anymore. I lost focus and became obsessed with clicking and dropping that I forgot why I blog in the first place. This blog was supposed to be my personal blog and I originally intended it to become my "twitter in the world of blogs" (because at that time, I wasn't using Twitter yet).
Checking out my previous posts, I saw that only a few are in line with my original goal. This blog has not become the blog that I envisioned it to be.
But it's not too late, I guess. Besides, this blog is just four months old so basically, it's still young (younger than my six month old daughter).
Now, what should you expect from me and my future posts?
Less Bloghopping Time
This means less time to drop and click and do the visits. I know it will drastically lessen whatever meager visits that this blog is receiving but I must concentrate on blogging per se and not bloghopping.
A More Personal Blog
I will be posting pictures and personal stories and experiences on my life as a new wife and mom living abroad and some issues related to home, motherhood, babies, relationships and my family. I'll also tackle management, finance and business related topics because prior to being a full-time SAHWM, I was a Chief Finance Officer of a multi-million dollar company's Philippine Branch.
Visitor-Friendly Blog
I'd love to gain more friends through this blog but as I've said earlier, I'll be spending less time in bloghopping. All visitors are welcome here but I'll appreciate it very much if you could drop me a message or comment so that I could visit you back as soon as I can.
So there, to think that I almost kissed blogging goodbye! It's good that I realized that this "blogger's burnout" is not due to blogging but my loss of focus.
My bad!